Middle market businesses are vital to the health and expansion of the U.S. economy and represent nearly one-third of GDP. However, while information on public companies can be readily accessed, insight into privately-owned middle market companies is difficult to procure.
Through our quarterly U.S. Middle Market Business Owners Research Survey, we seek to provide greater insight into this crucial group. The survey allows us to gather proprietary data on how the current economic environment is impacting the operations and strategy of privately held middle-market businesses in the United States. This 5-minute online survey is delivered four times per year, allowing us to track changes in business operations, economics, and overall sentiment over time.
The information we gather will strongly support our mission to study market size, growth, value drivers, players, and trajectory. This allows us to better inform national security stakeholders as they make decisions on the appropriate allocation of investments and support deployed to small and medium-sized businesses.
We see this as important work, and we need your help. If you are the owner of a privately-held company in the United States, we kindly ask you to volunteer for our study.
All responses will remain anonymous and you will receive a copy of our published reports.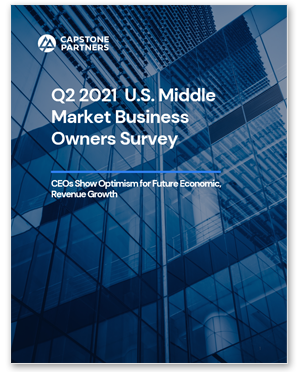 Our Q4 survey is now closed. Sign up here to be notified when our Q1 2022 survey opens and get instant access to the latest report.